Rockage 2.0 Event Review

When:


Friday, February 8 2013 3:00pm-11:00pm
Saturday, February 9 2013 noon-11:00pm
Sunday, February 10 2013 noon-8:00pm

Location:


San Jose Woman's Club
75 South 11th Street
San Jose, CA 95112

At The Door Registration Prices:


Full Weekend: $30
Individual Day: $20

Website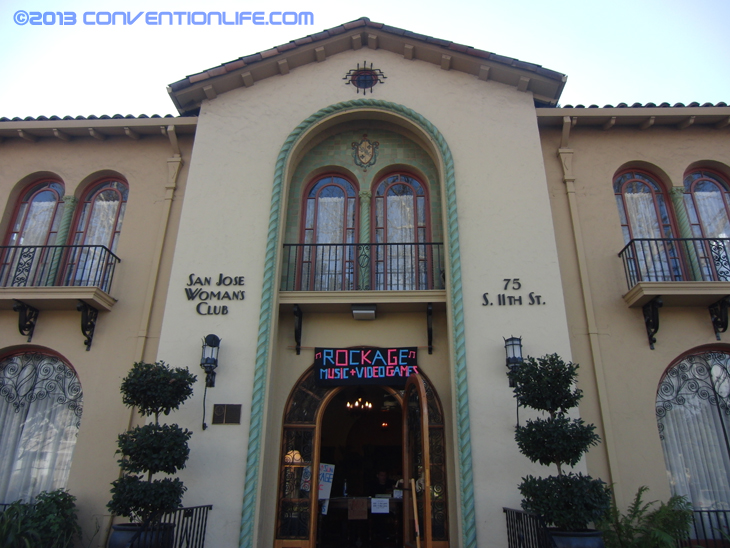 Rockage 2.0 was a 3-day celebration of indie music and retro gaming held at the San Jose Woman's Club in San Jose on February 8-10, 2013.
The 25+ musical artists are just the tip of the iceberg for Rockage 2.0, they also rocked the San Jose Women's Club with a collection of about 100 arcade, pinball and console games including The House of the Dead, Gauntlet, Hydro Thunder, Joust, Tetris, Soul Calibur, Marvel Vs. Capcom, Yoshi's Egg, Dr. Mario and more... with tournaments!
Each of the 3 days were packed with an impressive line-up of musical artists highlighted a speed run/video game music cover performance by Bit Brigade.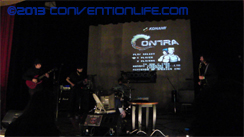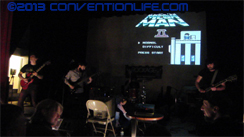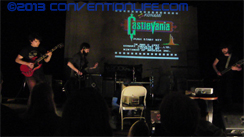 Friday: Contra, Saturday: Mega Man 2, Sunday: Castlevania

Check out our first upload from Rockage 2.0! Mega Man 2 and Castlevania coming soon!
Musical event highlight include: Curious Quail, Dog Party, crashfaster, Minibosses, "Hello, The Future", DJ Coco, Meerenai Shim, Matthew Joseph Payne, Mega Ran, Dr. Awkward and Urizen!
In addition to musical events, the main stage also hosted indie game dev panels, a chiptunes panel, and even a Psycho Donuts donut eating contest!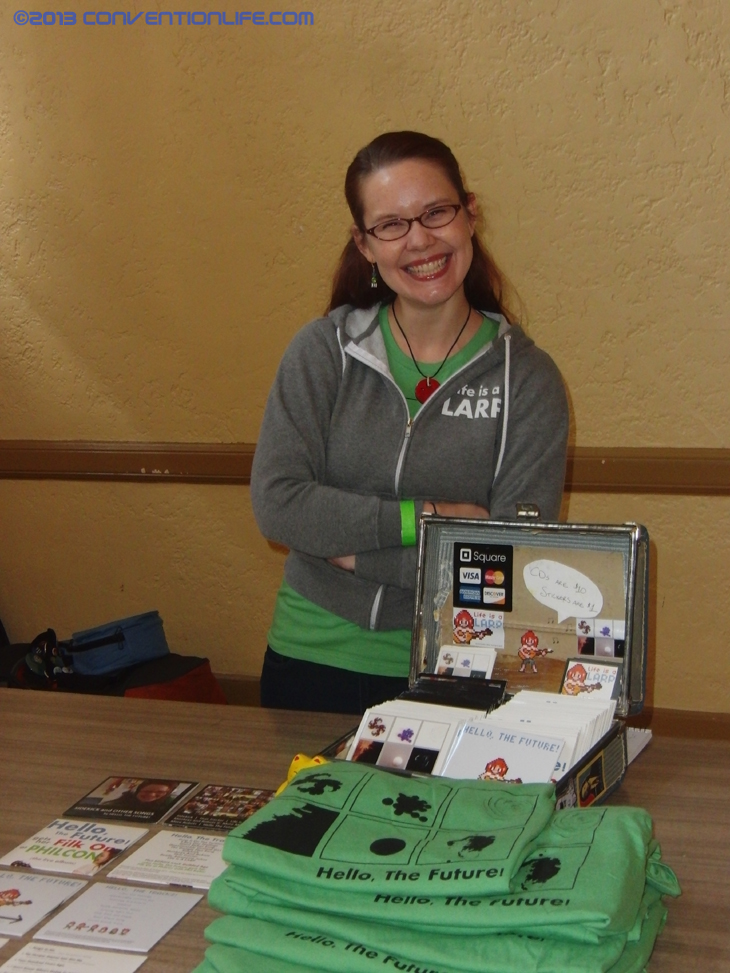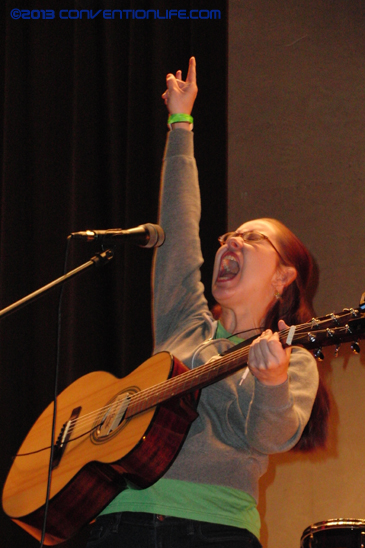 "Hello, The Future" who gave the Rockage 2.0 keynote as well as a performance!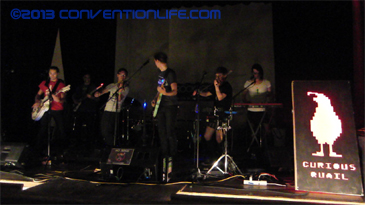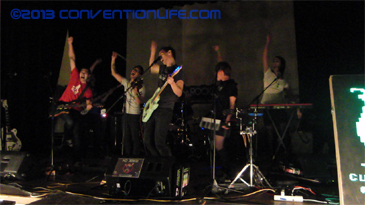 Curious Quail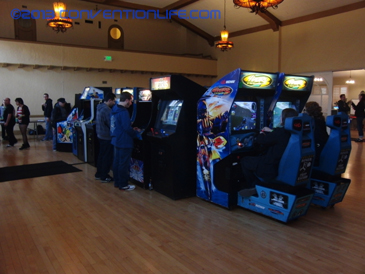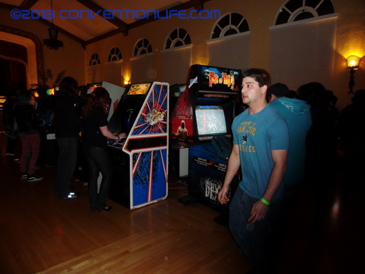 Tiny number of arcade units compared to California Extreme, but still an admirable collection.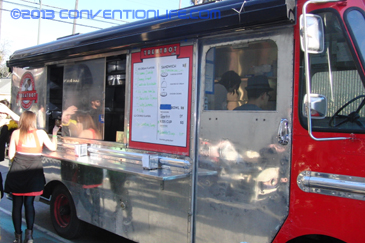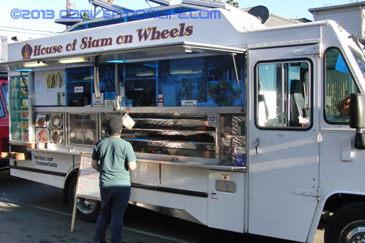 Foodtrucks! House Of Siam On Wheels has an awesome web address!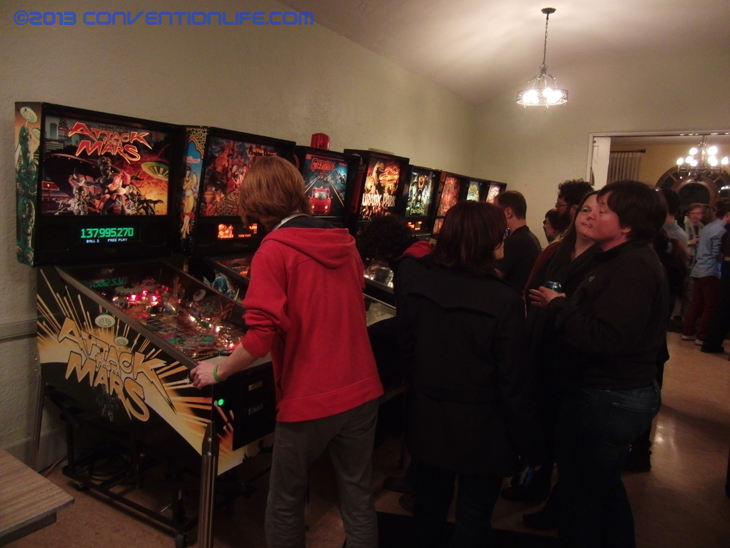 2011 & 2012 Classic Tetris Championships finalist, Alex Kerr, shows those martians who's boss!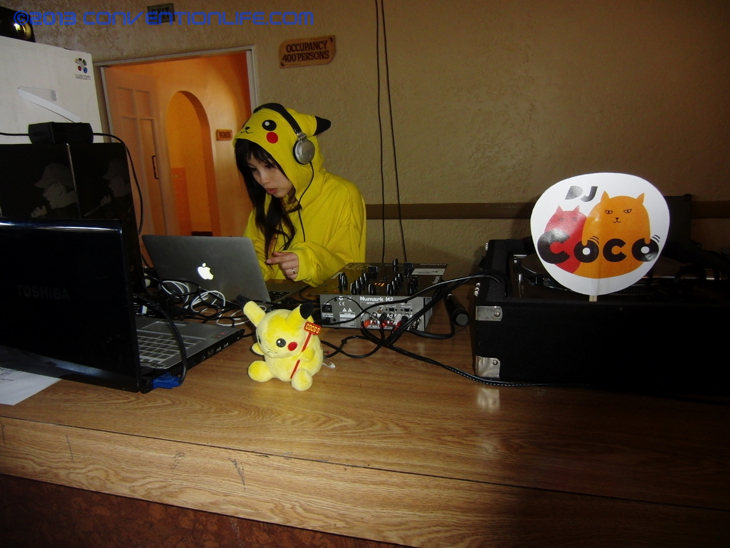 DJ Coco spinning J-pop and anime tunes between musical performances.
While Rockage 2.0 exceeded my expectations, some things can still be improved upon, such as tournament organization. I'm looking forward to the next Rockage Showcase at California Extreme and Rockage 3.0!
Overall, I rate Rockage 9.0 out of 10.
-Michael Tang
mtangATconventionlife.com (fix the @)
Supplemental updates are planned for this article with more images and more videos!
Last updated: 3/24/2013
Conventionlife.com is a website to help spread knowledge of pop culture conventions and events.
All written content and photos in this article are copyright 2013 conventionlife.com or their respective owners for news and informational purposes. Copying or redistributing any of the copyrighted material on this website is strictly forbidden without consent.