Conventionlife.com SPECIAL FEATURE
2017: The New Era of Video Game Conventions
February 14, 2017
by Chris Tang
With the recent announcement of the 2017 E3 Expo being open to the public on a limited basis, along with the rise of mid-range regional gaming shows, the landscape of video game conventions is rapidly changing. Conventionlife.com takes a look at the history of video game conventions and examines where things may lead for the future.
The Trade Show
Consumer Electronics Show (CES), E3 Expo, Tokyo Game Show, Gamescom, etc.
E3 and the future of a public trade show
The annual media blitz for gaming news and announcements centers around E3: The Electronic Entertainment Expo held in Los Angeles, California. E3 is a trade show by nature, and owes its origins to the Consumer Electronics Show held in Las Vegas in the 80'sand 90's. As the game industry grew exponentially thru the 8 and 16-bit eras, by 1995 it was clear that the video gaming had outgrown the space available at CES and needed its own trade show. In the early days of CES, the main purpose of these shows were to connect manufacturers, distributors, developers, and retail businesses - and show off what new technologies and software were going to be promoted for the following Christmas season.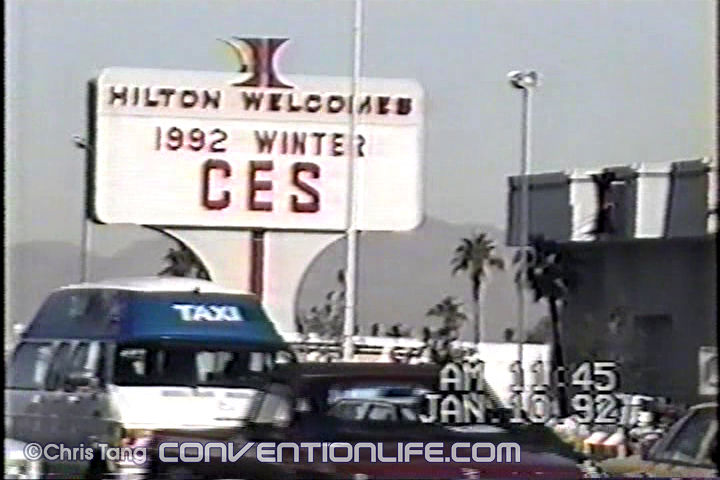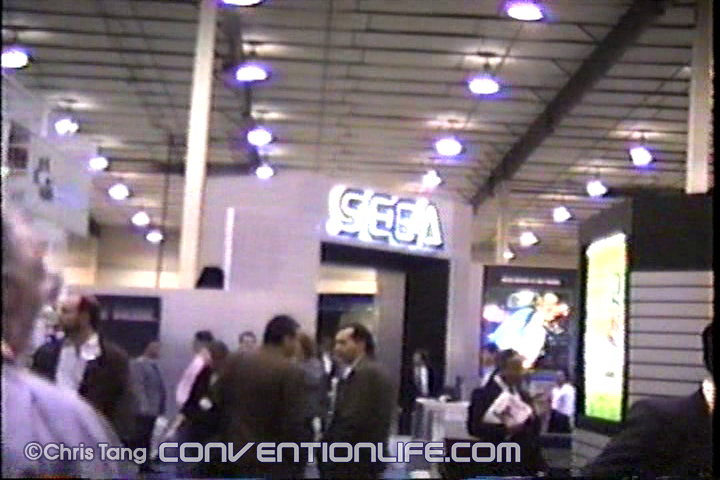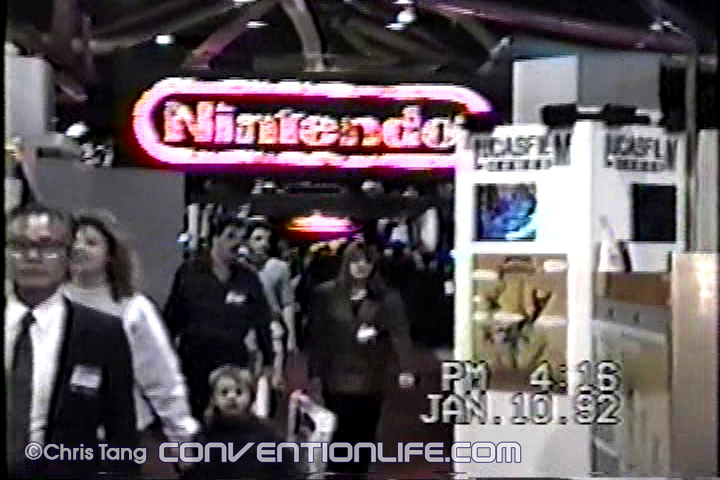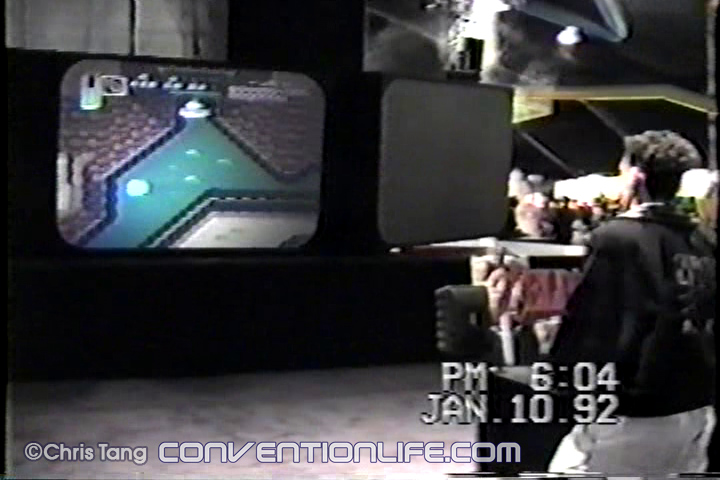 The Consumer Electronics Show at the height of gaming presence in 1992
While this is still true to a point, as retail channels are now not the sole means of gaming commerce, E3 has evolved to become an event where companies announce their upcoming products not just to retailers, but the gaming press and public at large. Until 2017, E3 was a trade-only event, meaning that it was closed off to the public, and one could not attend unless they were part of the game industry or press. With a limited amount of admissions now open to the public for a badge price of $250, companies are now more than ever able to connect to end user consumers - however, there are some concerning issues involved with opening the show to the public. For instance, theft and accountability for damages may be a bigger concern than in the past. As companies have new risks to consider for their proprietary software and technology, this may impact what may be ultimately shown or revealed at the venue. The presence of the public may change the kinds of technologies and announcements that are seen - and only time will tell if this strategy is a good one for the E3 Expo going forward.
---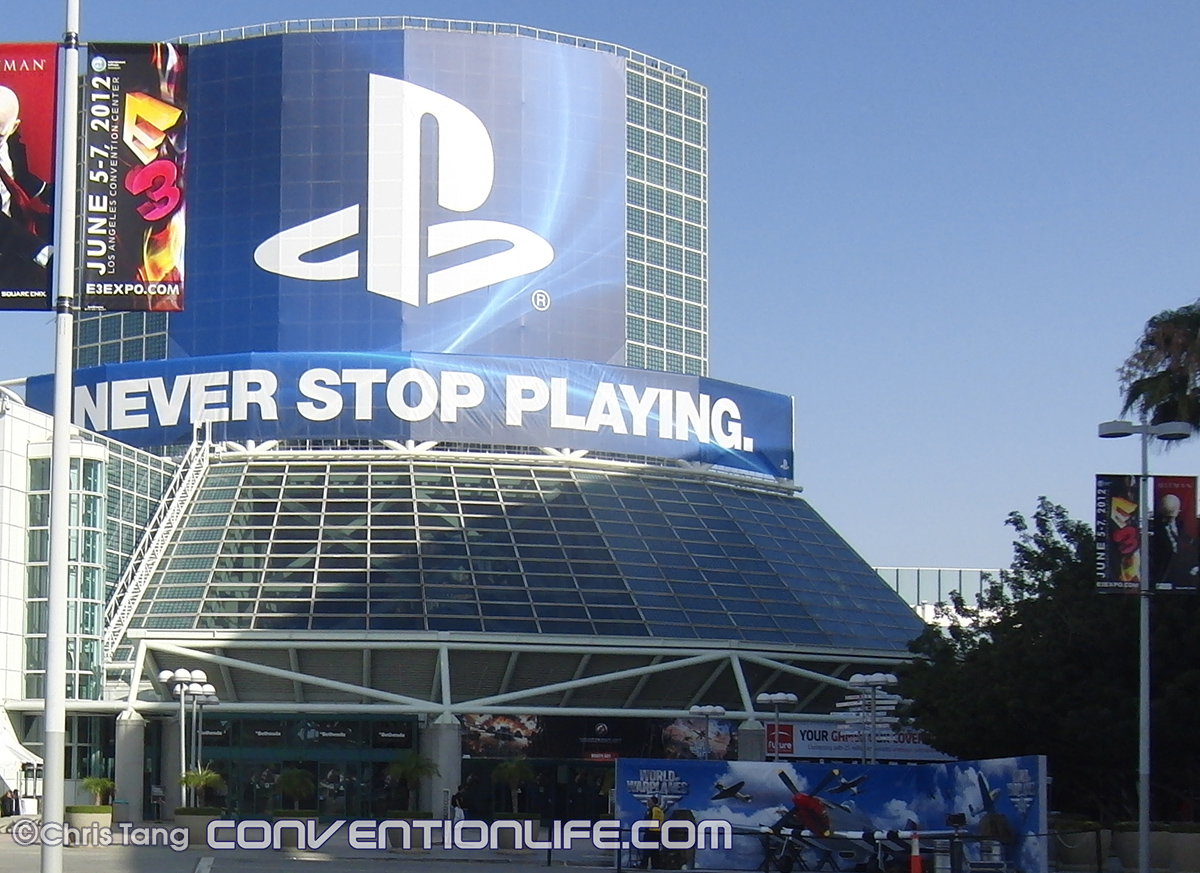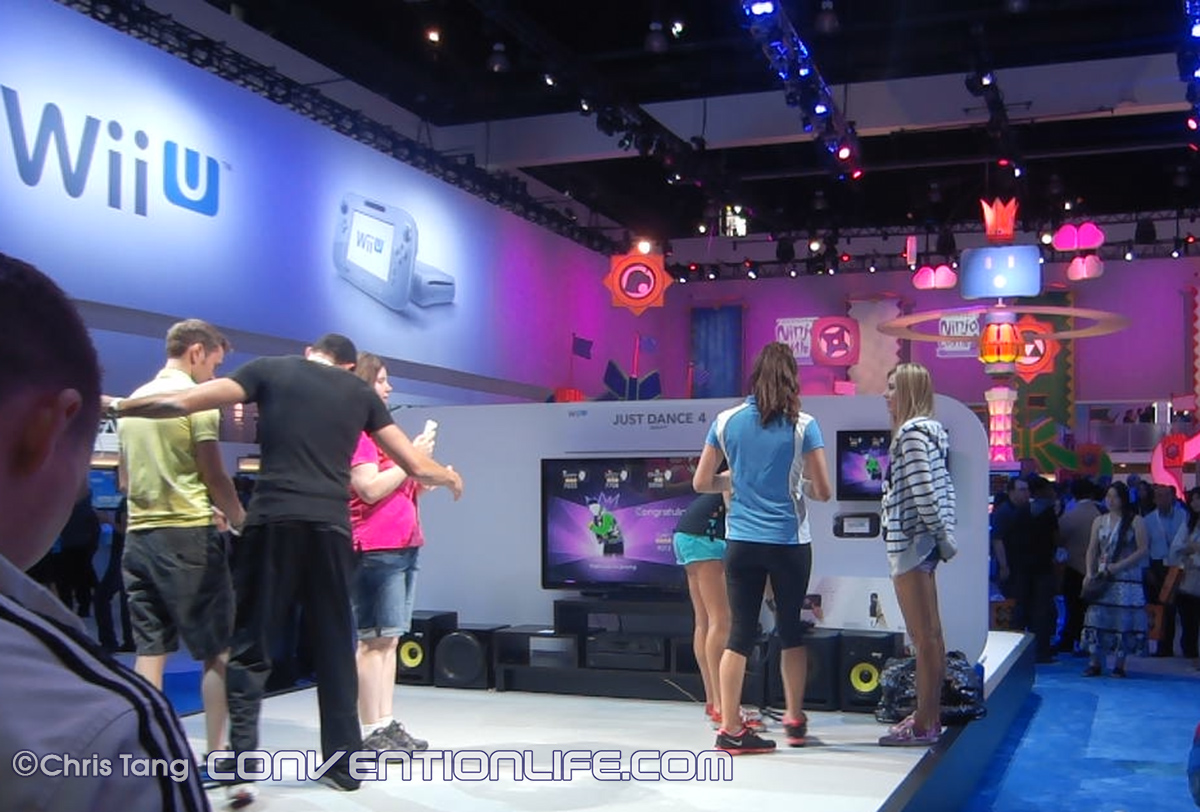 E3 Expo in Los Angeles, California
---
Developer Conferences
Game Developers Conference (GDC), Virtual Reality Developer's Conference (VRDC), UNITE, etc.
The future of the medium thrives at GDC
While trade shows focus their business interests on distribution, retail, media and wide reaching product announcements, developer conferences focus on creators and the art form of the video game. The largest of these is the Game Developers Conference in San Francisco, which is content-rich and features programming that would not just be interesting to programmers and artists, but also to the gaming public at large. This is due to the level of high-profile developers who are invited as guests and speakers, with topics ranging from postmortems on well-loved classic games, to the development of narrative or graphics techniques on the newest cutting edge AAA titles. Platform holders such as Sony and Microsoft, tools and engine developers such as Unity and Unreal, and many other middleware, asset creation services, hardware developers, and related business of all types have a presence on GDC's expo show floor, and there's even a job fair section for those looking to expand or start their career in the game industry.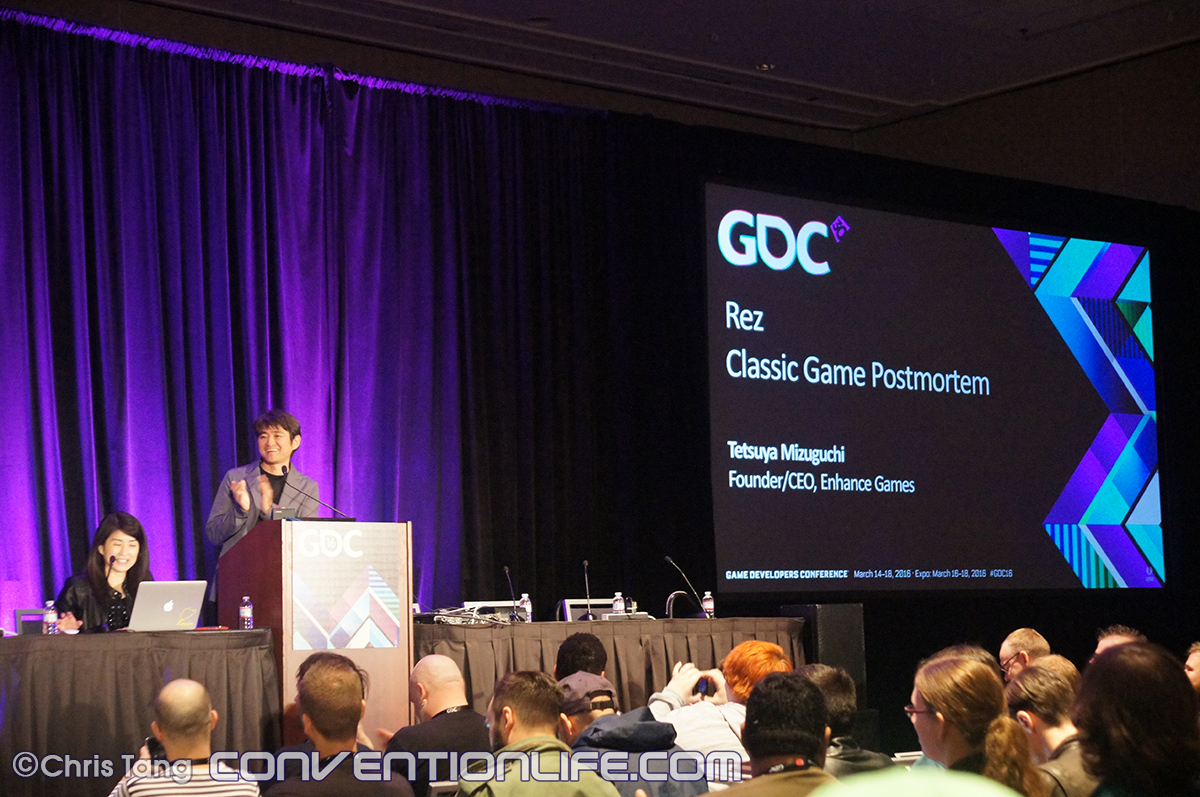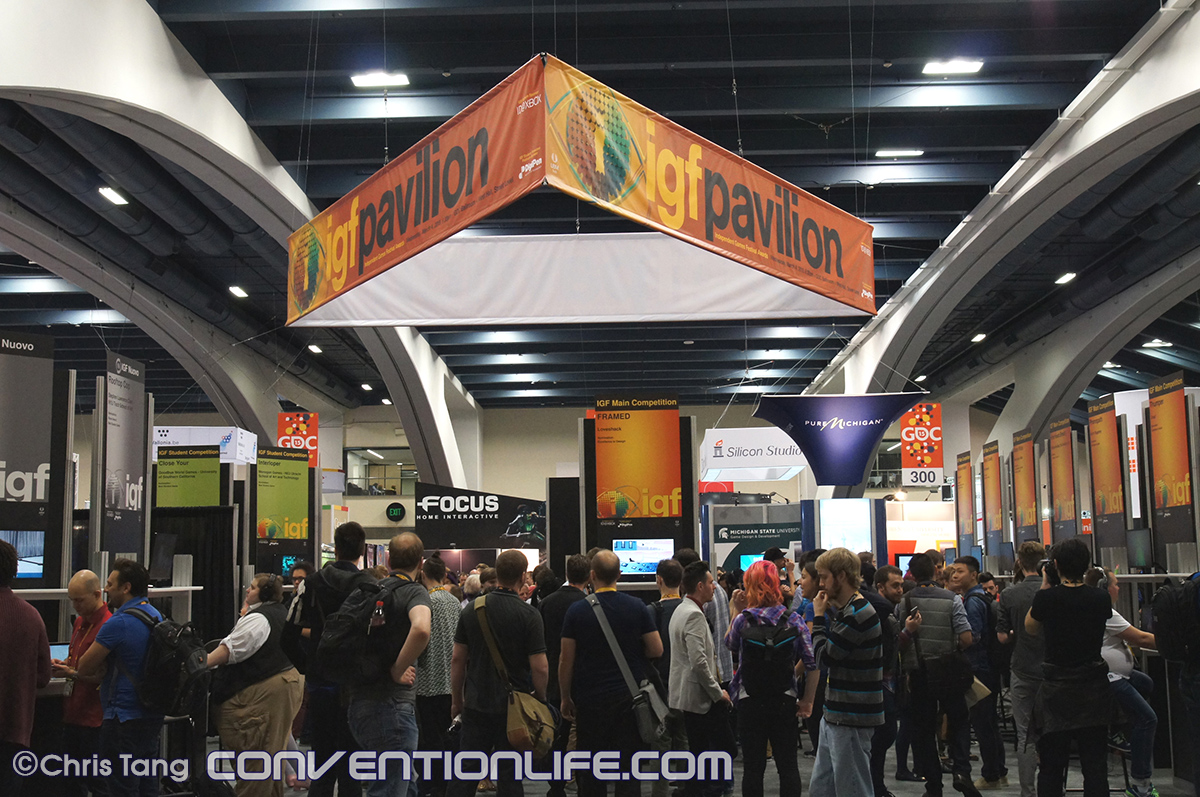 Game Developers Conference in San Francisco, CA: Tetsuya Mizuguchi talks about REZ VR, and the IGF Pavilion
GDC is also the home of the Independent Games Festival finals - of which the selected games appear in a very popular exhibit on the show floor. Of note to those seeking to attend, GDC is extremely expensive, even for members of the industry - with full access badges costing over $2000, general programming access in the $1000 range and expo-only passes for $250. Despite the high price tag, GDC has grown tremendously in the last decade. From my experience attending, GDC still feels very industry-centric and business minded. In the face of E3 now being open to the public - may be one of the last types of events to offer such a professional-feeling atmosphere.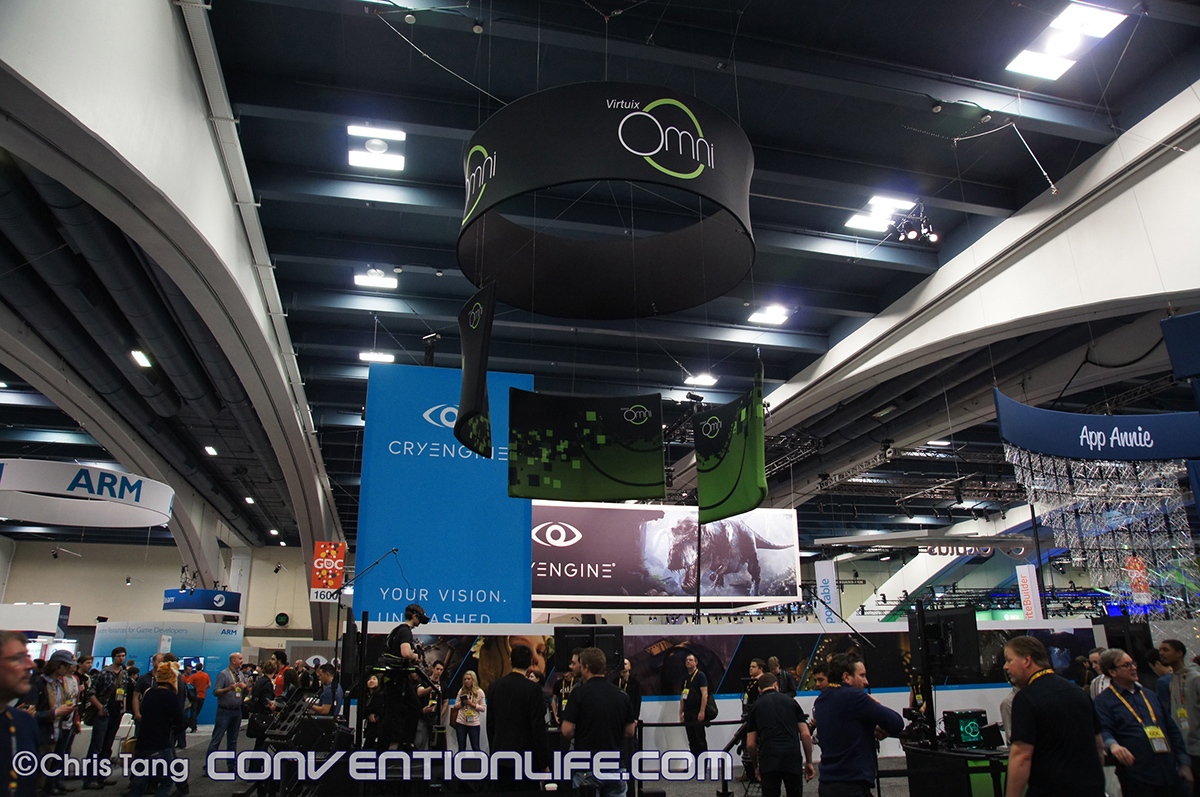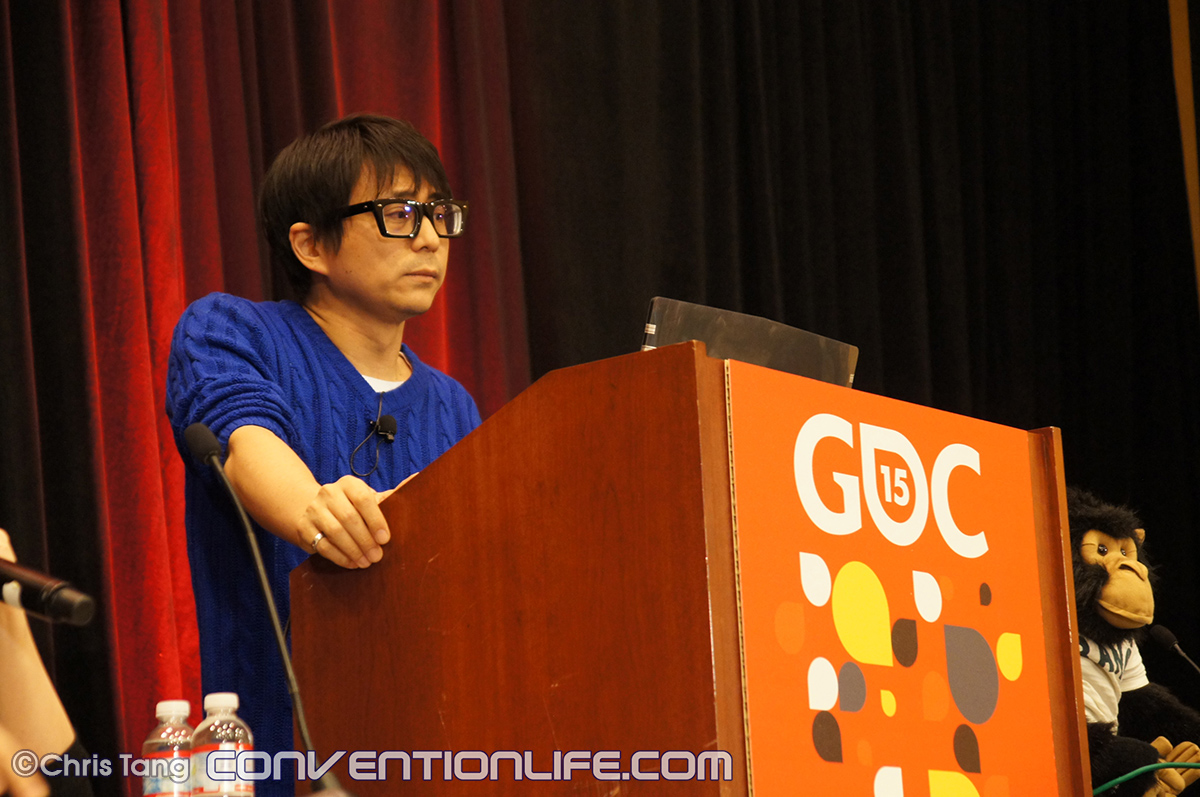 Game Developers Conference in San Francisco, CA: the Expo Floor, and "SWERY" discusses his project "D4".
---
Corporate Fan Events
Blizzcon, Playstation Experience, Nintendo Powerfest, etc.
Console Leadership Beginnings
While not as common as non-corporately organized fan conventions, occasionally companies with enough bankroll may venture to create their own company or platform-centric event. The roots of this go back to 1990 where Nintendo, at the height of their dominance in the console business, launched the Powerfest and Nintendo World Championships - a 30 city tour that featured a live stage show, gaming competition, and areas promoting new and upcoming games. Large venues were rented, and a fleet of trailer trucks were commandeered to bring the event from state to state. It was marketed as more of a family-oriented event, as in that era it was believed that video games were more of something that kids were mainly interested in; but their events and competition categories supported players of all ages. Since then, Nintendo has never put on a platform-promoting tour of that magnitude, and have instead opted to do smaller tour events appearing at local shopping malls in the current era.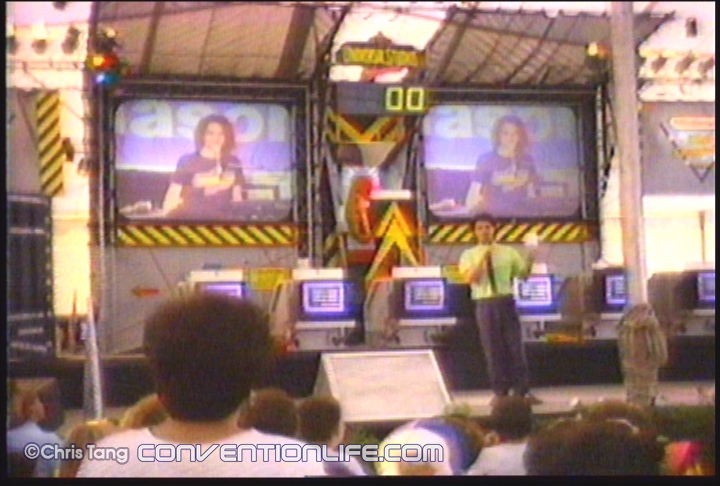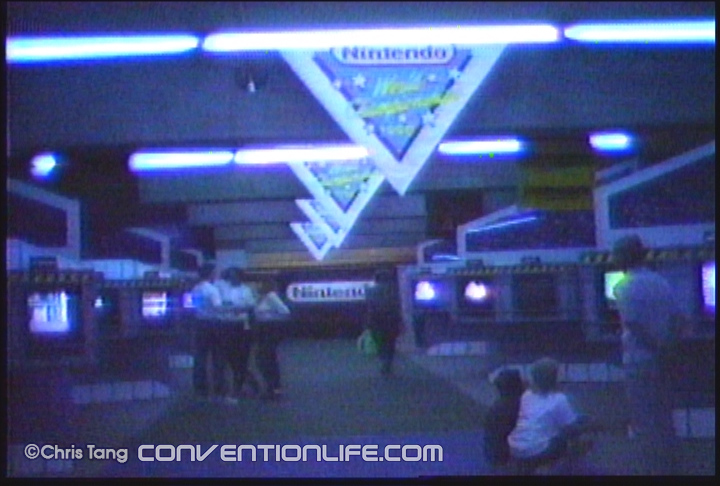 The 1990 Nintendo Powerfest Tour
Dominant Companies Put on the Show
Years later, Blizzard - having unprecedented popularity in the PC gaming space, launched Blizzcon in 2005, held in Anaheim, CA - which has steadily grown to "sold out in minutes" status. Blizzcon features esports activities, new product announcement and demos, and a spectacular cosplay contest. Sony, now the dominant console platform holder in the current era, launched their own fan event called "Playstation Experience" or PSX in 2014. This event showcases new and upcoming Playstation games, products and services - and in its first year in Las Vegas - offered lucky attendees a chance to purchase a valuable limited edition 20th Anniversary Edition PS4 that is styled like the original Playstation from 2004. Subsequent years of the PSX event have been held in San Francisco and Anaheim respectively, and in 2015 and 2016 hosted the finals of the Capcom Cup esports tournament.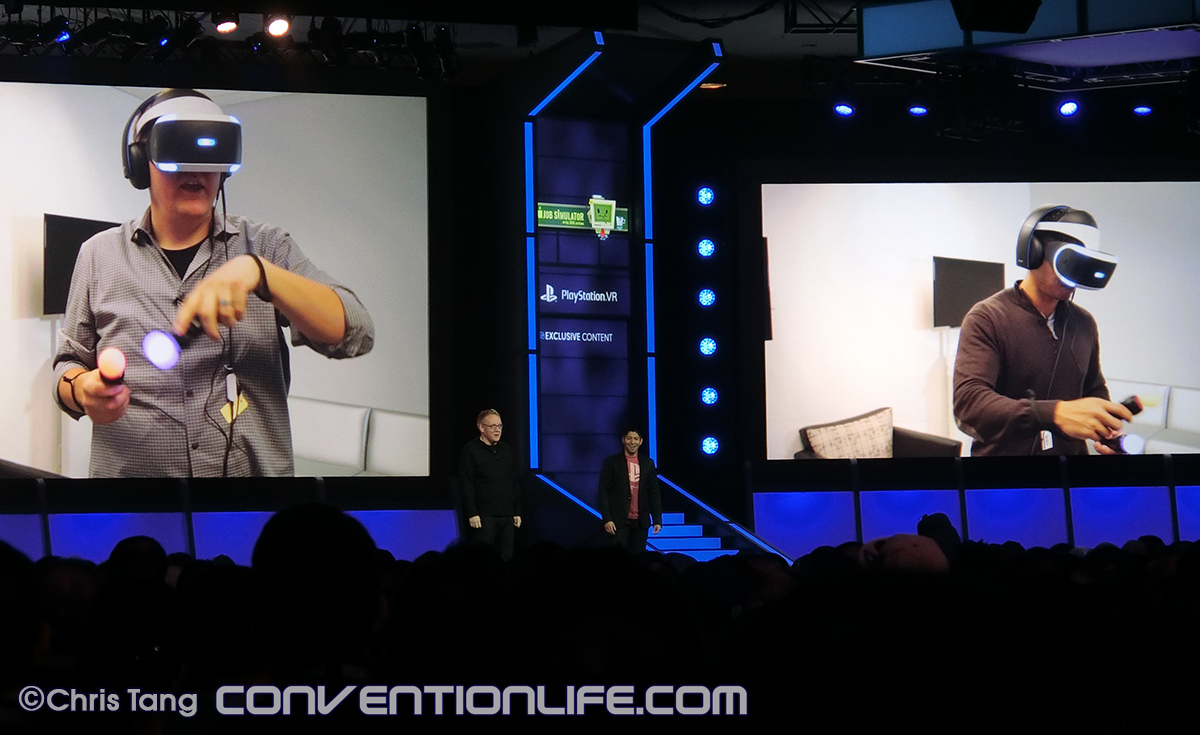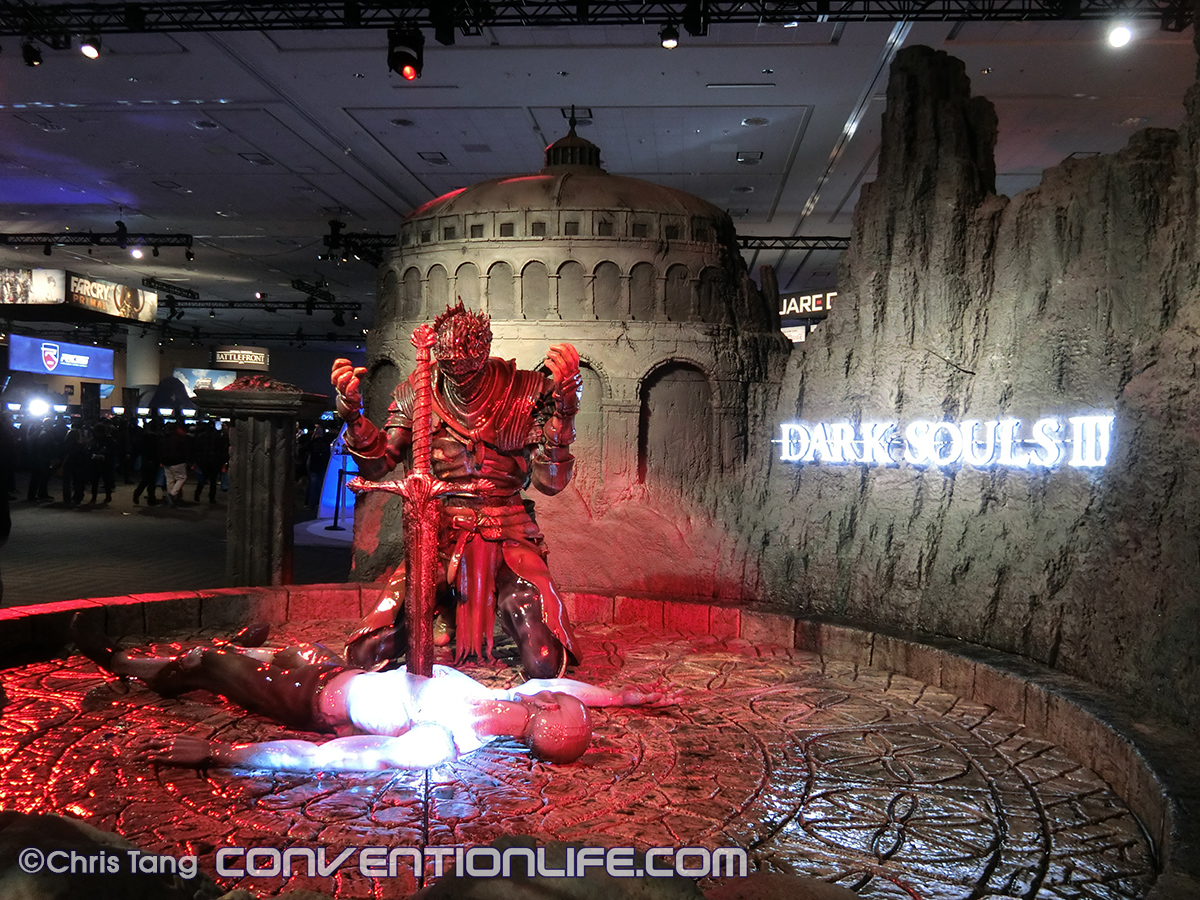 Sony's Playstation Experience event
---
Fan Conventions
PAX, Portland Retro Gaming Expo, Game On Expo, RTX/Screwattack Gaming Convention, etc.
Gaming hits a sweet spot in the pop culture convention craze
Culture-based grassroots-built fan conventions are experiencing a huge surge in popularity due to recent trends in pop culture and rising interest in retro video gaming. These tend to be organized by non-industry private organizations, some of them either non-profit or volunteer based. With a huge range of sizes from the immensely massive sold-out PAX Prime(Penny Arcade Expo), to smaller local events, these public-focused conventions attract a wide base of attendees from families to hardcore gamers. The core feature of these events tends to be an expo hall filled with vendors offering all types of gaming items from current games, to retro games, to handcrafted artwork, to indie devs and game companies showing off their upcoming titles. There is usually an arcade area filled with coin-operated favorites from years past, as well as free play areas featuring current and retro gaming consoles.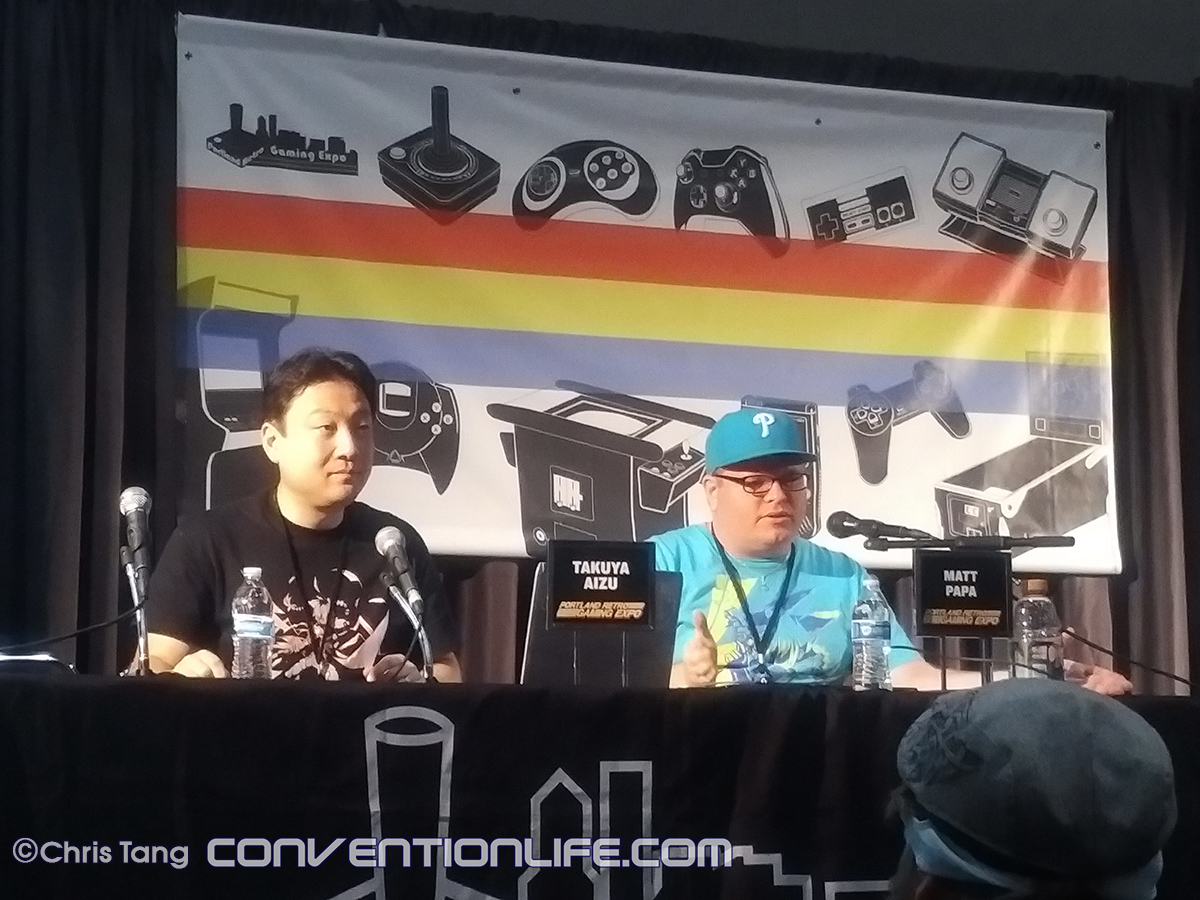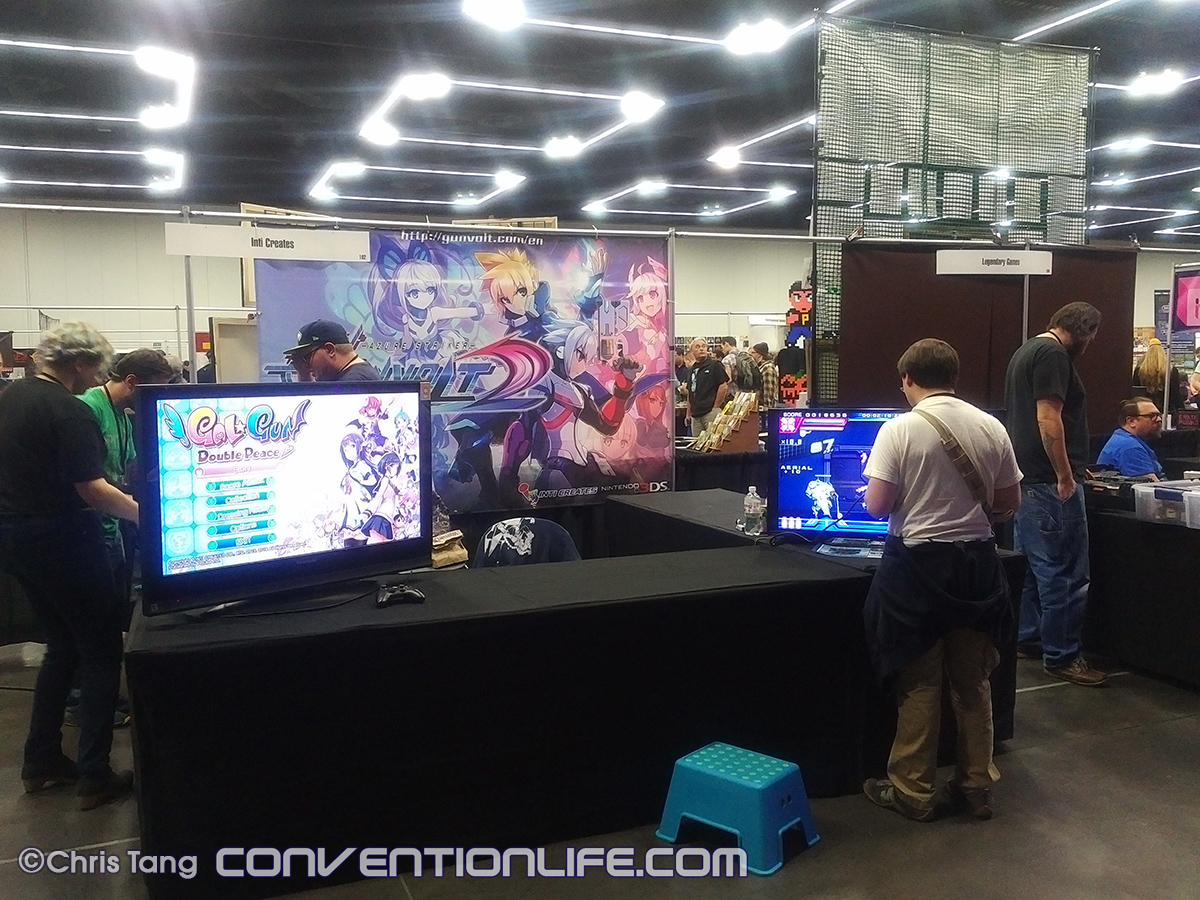 The Portland Retro Gaming Expo
While the shopping aspect of these events is a major draw, some of these fan conventions do invite some very interesting guests to create their programming lineup. Well known youtubers are a huge draw for the midrange gaming conventions, and PAX shows have featured well known game creators and esports champions as panelists. For large scale shows like PAX Prime, a good amount of preparation, and sometimes luck - will be needed to procure those coveted tickets and hotel room reservations. Those not-so inclined to meet that challenge have a lot of other great choices: the Portland Retro Gaming Expo despite its growth, still has very affordable ticket prices at $30 for the weekend. Regional shows are popping up everywhere: Utah will be having its own Retro Gaming Expo soon, and shows such as Phoenix, AZ's Game On Expo, the SoCal Retro Gaming Expo and the Midwest Gaming Classic continue to grow. For those seeking access to a fun and affordable convention to attend - these midrange regional shows are likely your best bet; be sure to study up and read reviews and social media posts for a show you may be interested in.
---
[Return to Main Site]