Fanime Con 2011 Event Review

When:


Location:


San Jose Convention Center
150 West San Carlos Street
San Jose, CA 95110

At-Con Registration Prices:


Full Weekend - $60
Friday, May 27th - $30
Saturday, May 28th - $35
Sunday, May 29th - $35
Monday, May 30th - $25

Website


In its 18th year, Fanime Con continues to grow as Northern California's Largest anime convention with a great lineup of guests and events.

Guests of honor for Fanime Con 2011 include: Haruko "Halko" Momoi, Tohru Furuya, Yuya Matsushita, FLOW, Yoshiki, Mamoru Yokota, Ryusuke Hamamoto, Seiji Mizushima, Takahiro Yoshimatsu, GASHICON, Fumio Iida, Gilles Poitras, and Ric Meyers.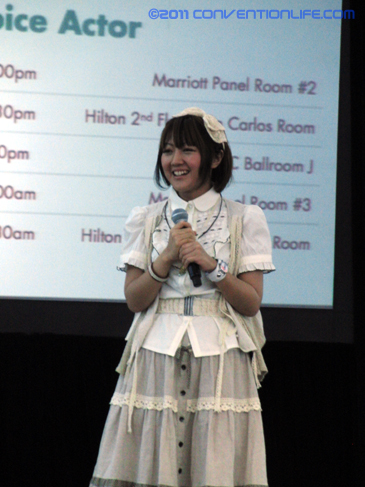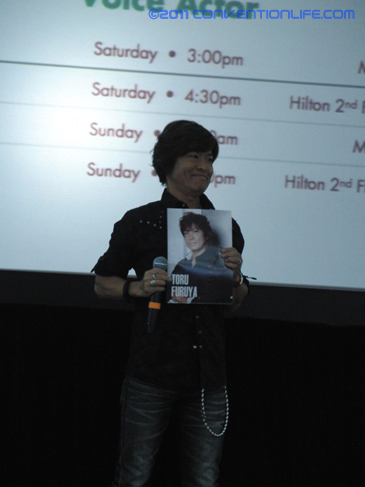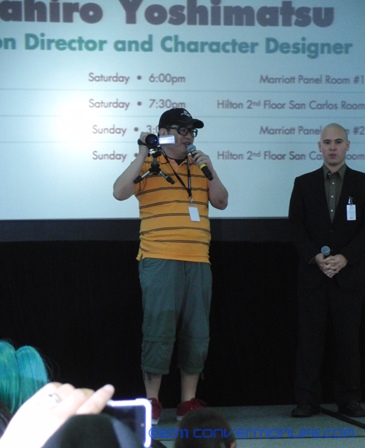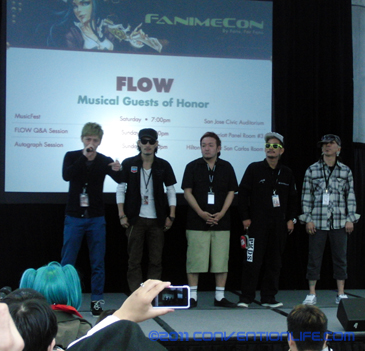 Guests of honor Haruko "Halko" Momoi, Tohru Furuya, Takahiro Yoshimatsu and FLOW at the opening ceremonies.
Spanning a massive 4 days (5 if you count Day 0), Fanime Con 2011 featured multiple rooms of 24 hour video programming, 3 live concerts (Haruko "Halko" Momoi, Yuya Matsushita, and FLOW), guest panels, autograph sessions, the Dealer's Hall, Arcade gaming, Console gaming, swap meets, the Stage Zero indoor performance/game show stage, the Fanimaid maid cafe, the Black & White Ball, and more!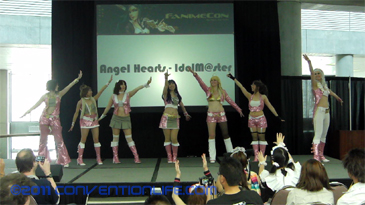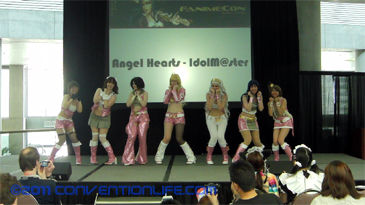 Dance group Angel Hearts performing a set of dances from The IDOL M@STER at Stage Zero.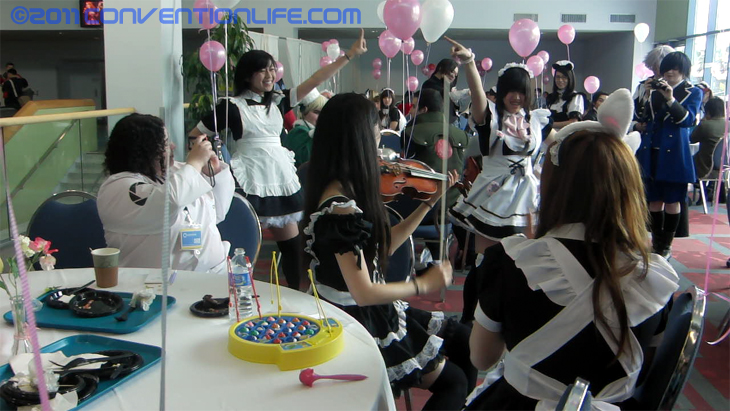 Fan artist, PuppetBomb, finishing a violin rendition of Hare Hare Yukai as two maids perform the dance at Fanimaid Cafe.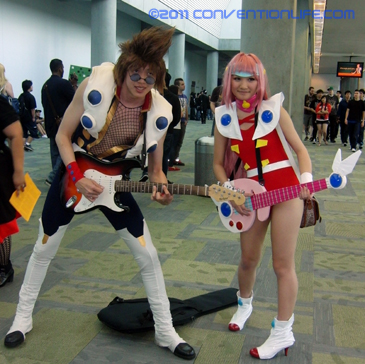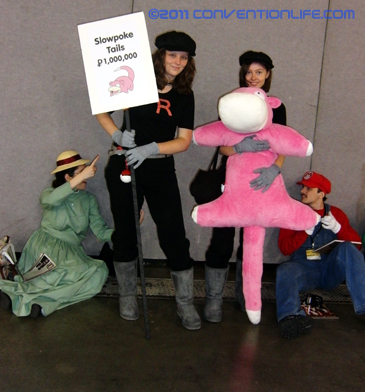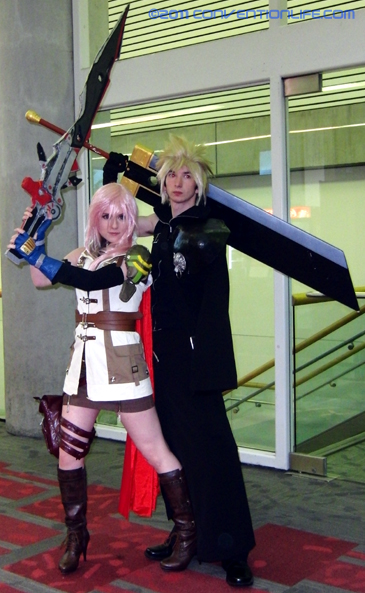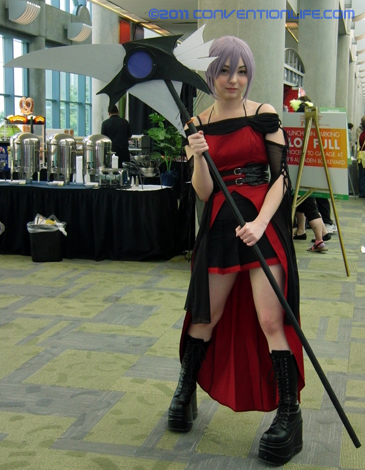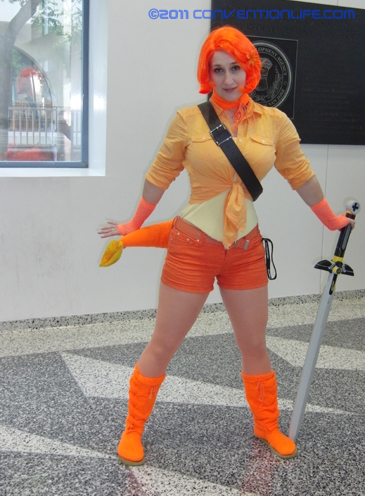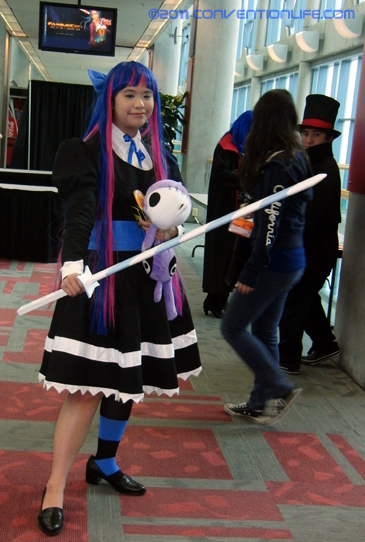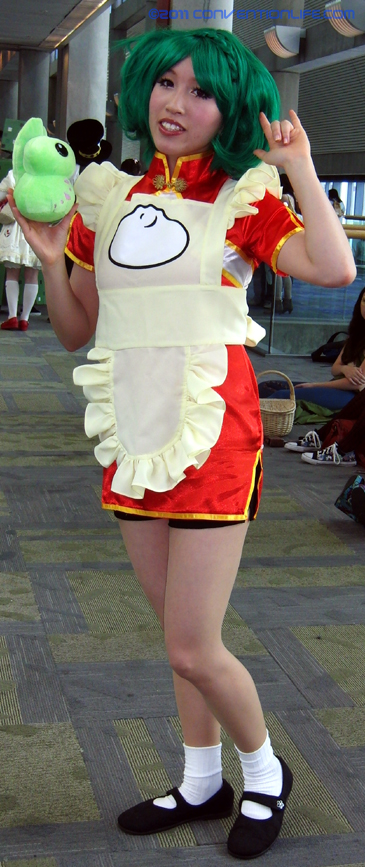 Fanime 2011 hall cosplay. More to come!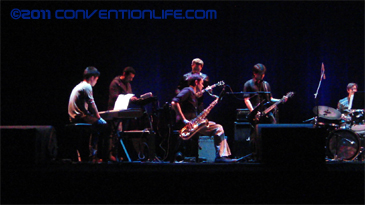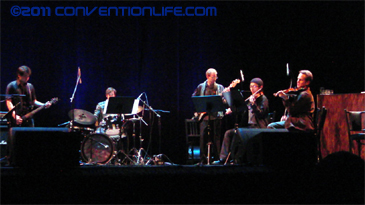 HIDEO performance group performing an epic cover of the Read Or Die theme as part of their masquerade opening act.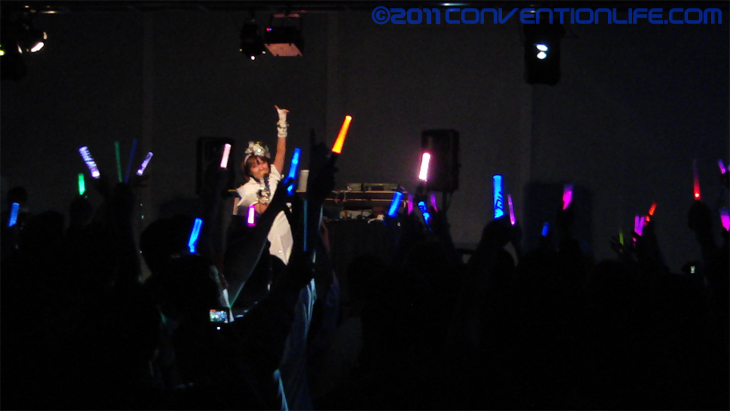 With or without a band, Halko always puts on truly epic performances!
The Halko Momoi concert for 2011 didn't have the band that was present for Fanime Con 2009, but it didn't stop it from being a great show and attendees didn't have to find the secret locations like Fanime Con 2010.
Conventionlife.com's video coverage of the Fanime Con 2011 Haruko "Halko" Momoi concert can be seen at:
http://www.youtube.com/playlist?list=PL4EB53F9E46DD9ADA
Alternate camera footage coming soon!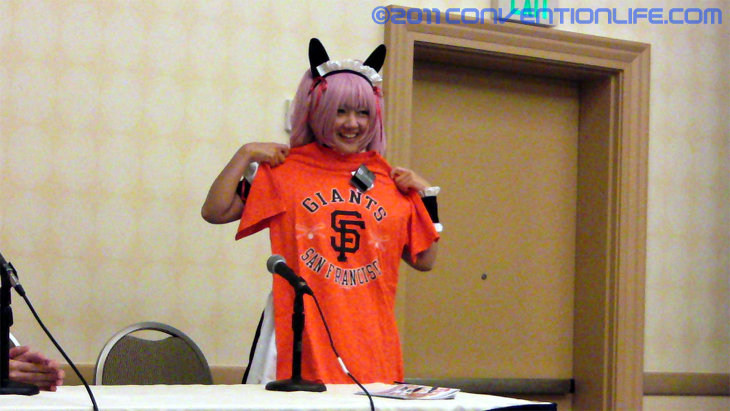 Halko holding up the SF Giants shirt she received as a gift at her Saturday panel.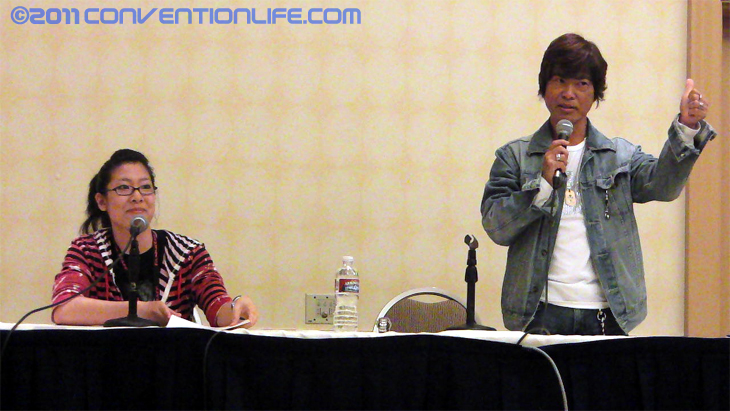 Translator: "Cameras, photos, video, hugs and kisses are all OK."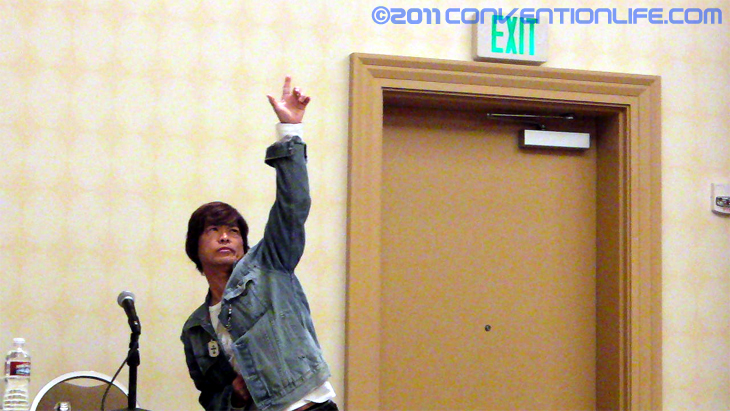 Tohru Furuya performing a requested pose.
Both Haruko "Halko" Momoi and Tohru Furuya put on great panels that far exceeded my expectations, taking questions and requests from attendees while being open to photography. Tohru even gave clear permission to take photos/videos and post them online!
Conventionlife.com's videos of these panels are now available on YouTube:
Fanime '11 Saturday Halko Q&A Panel
Fanime '11 Monday Halko Q&A Panel
Fanime '11 Saturday Tohru Q&A Panel
Fanime '11 Sunday Tohru Q&A Panel

Content-wise, Fanime Con 2011 was definitely on its way to a 9.5-10 out of 10. However, attendees were having issues finding out when and where things were happening due to a tragic lack of printed schedules. A shame because events that were mostly full, would have been full if schedules were easily available. Because of this, my own home-printed schedule was constantly eyed by convention attendees. While the information booths provided assistance by looking things up online, they were not always available for things such as night programming. On Day 1, a staff member said that the decision had been made not to have printed schedules. On Day 2, one info booth only provided a sign stating "NO PRINTED SCHEDULES". On Day 3, one info booth had small text stating that if you want a printed schedule you had to ask. While staff members and volunteers would sometimes refer attendees to the mobile app for the schedule, the app was reported by multiple attendees to have issues in itself.
Despite the issues of no printed schedules and the overzealous attitudes of some of the rovers, Fanime Con 2011 had a lot of amazing convention content to be experienced if one could find out where/when they were happening. Overall, I rate Fanime Con 2011 as 8 out of 10.
Here's hoping that printed schedules return in 2012, if not, at least have them posted at the info desks.
-Michael Tang
mtangATconventionlife.com (fix the @)
*Supplemental updates are planned for this article.
Conventionlife.com is a website to help spread knowledge of pop culture conventions and events.
All written content and photos in this article are copyright 2011 conventionlife.com or their respective owners for news and informational purposes. Copying or redistributing any of the copyrighted material on this website is strictly forbidden without consent.