Big WOW! ComicFest 2011 Event Review

When:


Saturday, March 21 2011 11:00am-10:00pm
Sunday, March 22 2011 11:00am-5:00pm

Location:


San Jose Convention Center (Exhibit Hall 3)
150 West San Carlos Street
San Jose, CA 95110

Admission Prices:


Adult 1 Day: $20.00
Adult Both Days: $30.00
Child 1 Day: $10.00 (8-14 yrs old.)
Child Both Days: $15.00 (8-14 yrs old.)
Admission for children under 8 is free.

Website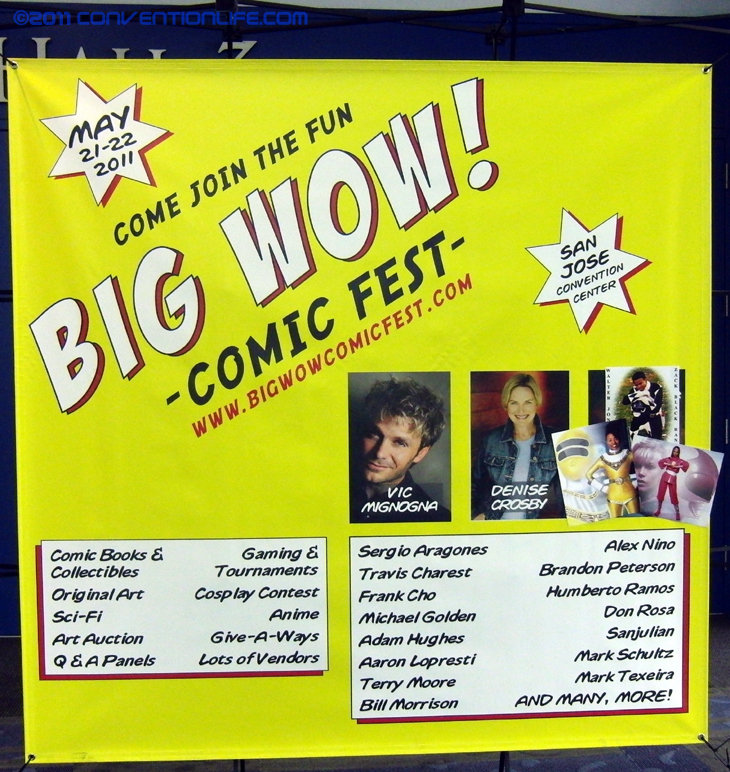 Formerly known as Super-Con for over 30 years, this event skipped its 2010 event and underwent a drastic name change in order to avoid further confusion with the other "Supercons", such as the one in Florida and the one in Minnesota. The event has also moved from being held in a tent and into San Jose Convention Center Exhibit Hall 3 with the new name: Big WOW! ComicFest.
Personally, I find the new name to be a little vague, as I originally thought the name "Big WOW!" referred to a World of Warcraft convention.
The Big WOW! ComicFest 2011 event featured exhibitors, artists, tabletop gaming, 3 panel rooms, and guests from a wide range of media including artists, actors/actresses, voice actors/actresses, and cosplay guests.
Prior to the event, no schedules were available. The website only had a list of programming with no indication as to when they were happening. Shortly after the event began, printed schedules were placed near the panel rooms and the registration areas.
Coming from the anime convention side of things and being a fan of science fiction, I made it a point to attend the panels: "The Voice Of The New Anime Generation" (with Vic Mignogna), "Power Rangers - Working On The '90's Most Popular Kids Show" (with Nakia Burrise, Walter Jones, Jason Narvey, and Catherine Sutherland), and Trekkies (with Denise Crosby).
Due to the small size of the convention and its focus on comics and art, Vic Mignogna's panels were much smaller in attendance compared to anime conventions. This meant Vic was able to answer a much larger percentage of the room's questions and share a video in each of his sessions.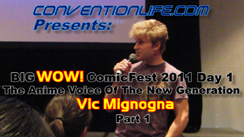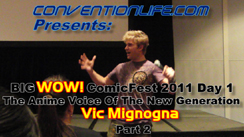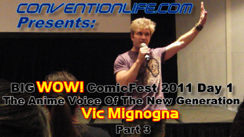 Check out our video coverage of Vic's day 1 panel by clicking the images above. More videos coming soon!
The Power Rangers panel offered interesting panelist stories and offered insight into the panelists' interests and current projects.
The Trekkies panel featured an introduction and presentation of Trekkies 2 by Denise Crosby (Tasha Yar on Star Trek: The Next Generation). After the documentary, Denise talked about the future of the Trekkies series of films and the possibility of a Trekkies TV series!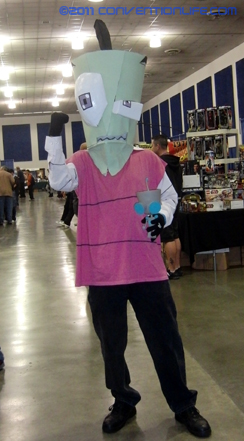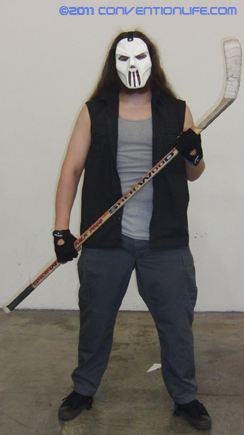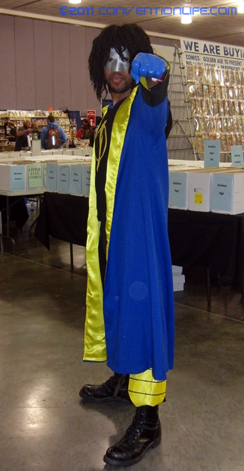 The Big WOW! ComicFest 2011 costume contest was surprisingly small with 12 entries. While it was nice that none of entries dragged out, they really needed to allow people more time observe their costumes and take pictures. The top prize of $100 in exhibit hall credit went to a Xena cosplayer who was able to perform Xena's poses and battle cry. Here's hoping next year will have more posted details and support for more complex entries such as skits with audio/mics.
On a scale of 1-10, I rate Big WOW! ComicFest 2011 as a 6.
Big WOW! ComicFest 2011 was an enjoyable event with a surprising amount of content for its size. With the majority of convention content being balanced toward Saturday, it doesn't make sense that Saturday and Sunday are priced the same.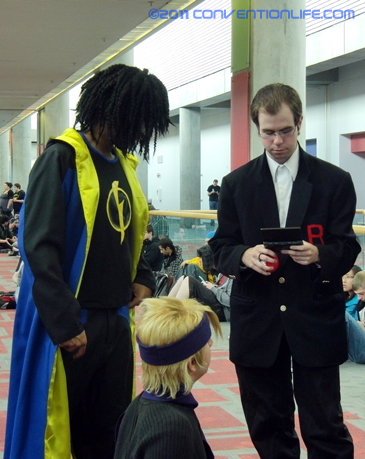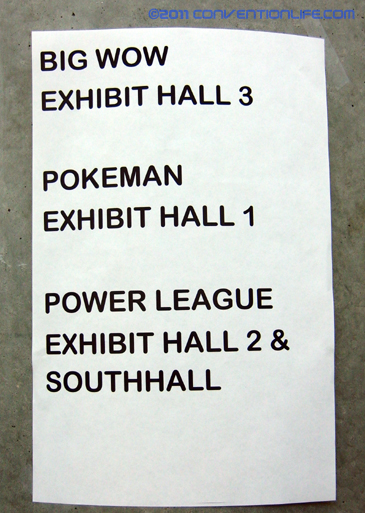 Big WOW! ComicFest shared the San Jose Convention Center with 2 other events, the Pokémon Video Game West Regional Championships in Exhibit Hall 1, and the NCVA Power League Regionals in Exhibit Hall 2. There were also at least 3 other smaller meetings/gatherings held there over the weekend.

With many of the elements WonderCon had in its early years, Big WOW! ComicFest a great deal potential. With many improvements and growth possible, this will be a very interesting event to watch.
-Michael
mtangATconventionlife.com (fix the @)

Further updates to this article including additional photos and videos coming soon!

The writings and photos used in this article are copyright 2011, 2012 Conventionlife.com for news and informational purposes. Please do not republish or redistribute without permission. All characters and properties that appear in this article are copyright of their respective owners.

Conventionlife.com is a website to help spread knowledge of pop culture conventions and events.
All written content and photos are copyright conventionlife.com or their respective owners. Copying or redistributing any of the copyrighted material on this website is strictly forbidden without consent. Ownership credit is given if known.